3 people were killed when a military police team was detonated by a mine near the 14th intersection of Shwe Pytha Bridge
Source: yktnews.com : 2022-12-04 13:43:45 :

Yangon, December 4
Arrest of a motorcycle near the 14th intersection of Yangon's Shwe Pytha Bridge. The Urban Guerrilla Force told the Yangon New Times that 3 policemen were killed and 2 were injured when the Urban Guerrilla Force attacked the police and the traffic control team that were inspecting the vehicles.
Today, December 4th, at 9:00 am, a traffic police team was attacked with 2 remote-controlled mines at Shwe Pytha bridge, killing 3 traffic policemen. Two other policemen were injured and a car belonging to the traffic police was damaged, revolutionary soldiers told Yangon New Age.
It was reported that the attack was carried out as Operation Nang Thia Aung, and the Northern District Public Defense Force and the Yangon Urban Guerrilla Army (YUGA MO-7 Eagles) worked together.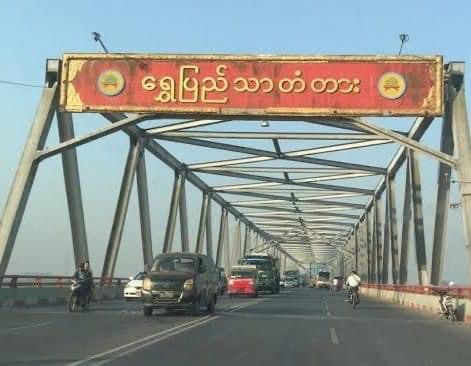 Read the original article on Here!