Nyaung U – 1 car overturned on Kyauk Phtaung Road. 3 dead 2 injured
Source: voiceofmyanmarnews.com : 2022-11-24 15:56:16 :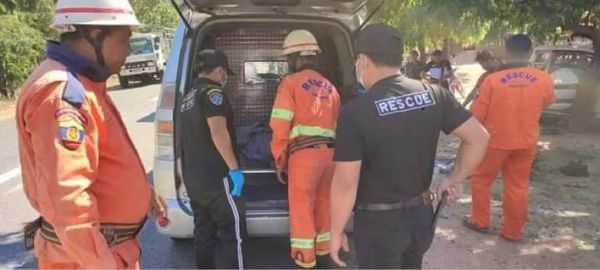 November 23 2022
SP (VOM)
Mandalay Region Nyang U District Nyang U Township Nyoung Oo – Kyauk Phtaung Road today. In the afternoon, a car overturned and some of the people in the car were killed and injured, according to local social aid groups.
"Today, It happened around 12:30 in the afternoon. The place is Nyaung U – Kyauk Phtaung Road. It is at milepost number 17/5. In the incident, a car was unable to control the speed and overturned. 1 man and 4 women in the car. 5 people came Among them, 3 women died. The remaining 1 man and 1 woman were injured," said a charity worker who was helping at the scene of the incident.
Taung Zin Myettashin Social Assistance Association, the dead and injured in that car accident. Bagan Rescue Team and No. 5 Auxiliary Fire Brigade took him to Nyaung Oo Township Hospital.
Last September, Kyaukphataung – Mithila highway. 2 passenger express cars collided near Zee Phyukone village, killing 13 passengers and injuring 18 others.
Photo: Taung Zin Mettashin Social Assistance Association
#voiceofmyanmar #VOM #Nyaung Oo
Read the original article on Here!