1 office worker was killed when a large weapon exploded in the general office of Karmai Township. 2 injured
Source: voiceofmyanmarnews.com : 2022-11-24 14:57:11 :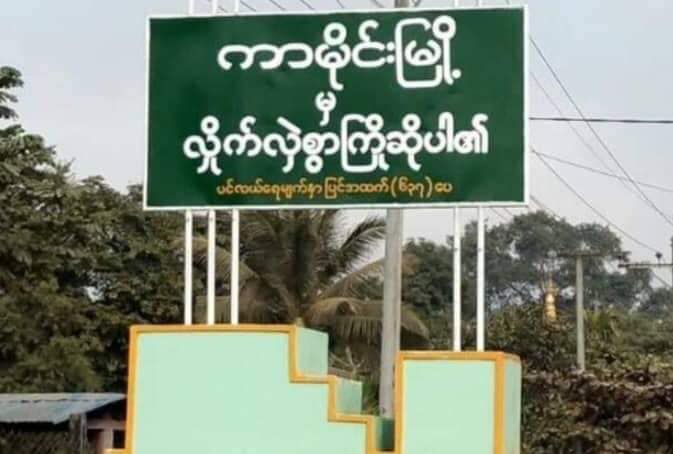 November 24 2022
SP (VOM)
Kachin State Moyen district Phakant Township Residents of Karmai have reported that some office staff were killed and injured when a heavy weapon exploded near the office of the Karmai General Administration Department at around 12:00 noon today, November 24.
"It happened around 12:00 in the middle of the day. A large weapon hit and exploded. As a result of that explosion, a senior clerk named U Khun Naw Htoo was hit by a spandrel and died on the spot. In addition to that, office clerk U Moe Kyaw Than was injured on both sides of his leg. In addition, the general office worker, Daw Aye Nyein Soo, suffered a ruptured shoulder," said the Karmai general/supervisor community.
In addition, a person close to the security group of Moyin district told me
"The initial estimate is that a 60-mm artillery shell may have exploded. 1 dead and 2 injured have been sent to the hospital. Out of the 2 patients, 1 is in critical condition, but the other 1 is not critical," he said.
VOM has not yet been able to confirm which organization fired the ammunition that exploded near the Kamai General / General Office.
#voiceofmyanmar #VOM #Carmine explosion
Read the original article on Here!