The man who killed 2 women by riding a drugstore in Mandalay was arrested
Source: voiceofmyanmarnews.com : 2022-10-06 08:07:46 :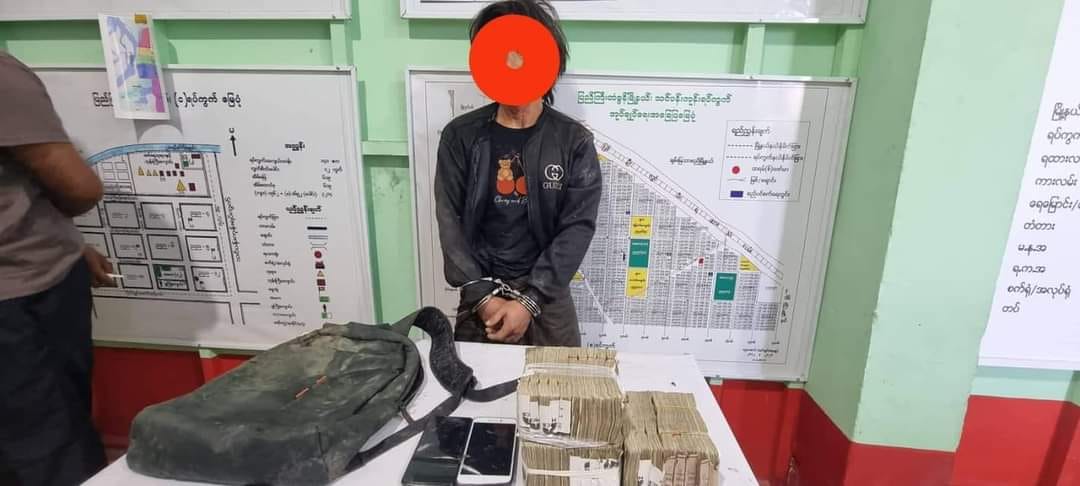 October 6-2022
Voice Of Myanmar (VOM)
Mandalay City Gyi Gyi Takhon Township, A drug store near 72nd Street and 118th Street was hit by a car at about 5:00 a.m. early this morning, and two women inside the drugstore were killed.
According to people close to the police, the man who committed the crime was arrested by the relevant police within a short period of time.
"The defendant has been found, The perpetrator is from that area. When I checked, I found out that when the 2 women broke in, they knew they were neighbors and killed them. "I found it in a puddle in the empty yard on the west side of the house," said a person close to him.
The deceased were a 57-year-old woman and a 31-year-old woman, and the shooter was a 38-year-old man, according to police records.
After killing two women by hitting their heads with a car shock bar, 2800,000 kyats of money was found in the closet. It was also reported that he was caught with these items when he was arrested for taking 2 phones.
It is said that the perpetrator was arrested at the Gyigyi Takkhoon Township Police Station and action is being taken.
On the night of October 2nd, Mandalay City, Gyi Gyi Takhon Township, The car was stolen near the corner of Industrial Park Road and 128th Street and the body was dumped on the side of the road.
Photo – Original Uploader
#voiceofmyanmar #VOM #កាកា #ក្ក្រាា #ក្កាកាក្កាក្រំ
Read the original article on Here!