Shan State There were shootings at the Namsan Guest House Motel
Source: yktnews.com : 2022-10-03 12:53:03 :

Yangon, October 3
Southern Shan State Nam San Township, Residents told the Yangon New Times that there was a shooting at the guest motel this evening.
On October 3 at 5:30 p.m. Shan State, A shooting occurred near the guesthouse in Nam San Township. It is known that no casualties have been reported due to the shooting and weapons have been seized. It's not the PDFs, it's the drug problem.
"There was a shooting at a guest house in Namsan Shan Mountain. When the war dogs got the news, they came to arrest them, and the man inside shot them back. It happened at 5:30 p.m. No casualties yet. Not a PDF. People with drugs and weapons. I don't even know the police dogs in Namsan area. The province came with the exact news of the operation of the division commander. Dogs are allergic to each other. He said that he also captured weapons. I came with cars. All roads are closed," a resident told the Yangon New Age news agency.
Yangon New Times News Agency Shan State Police Namsan Township Police Force contacted and inquired, but they hung up the phone without answering.
Photo: Guest motel where the shooting took place.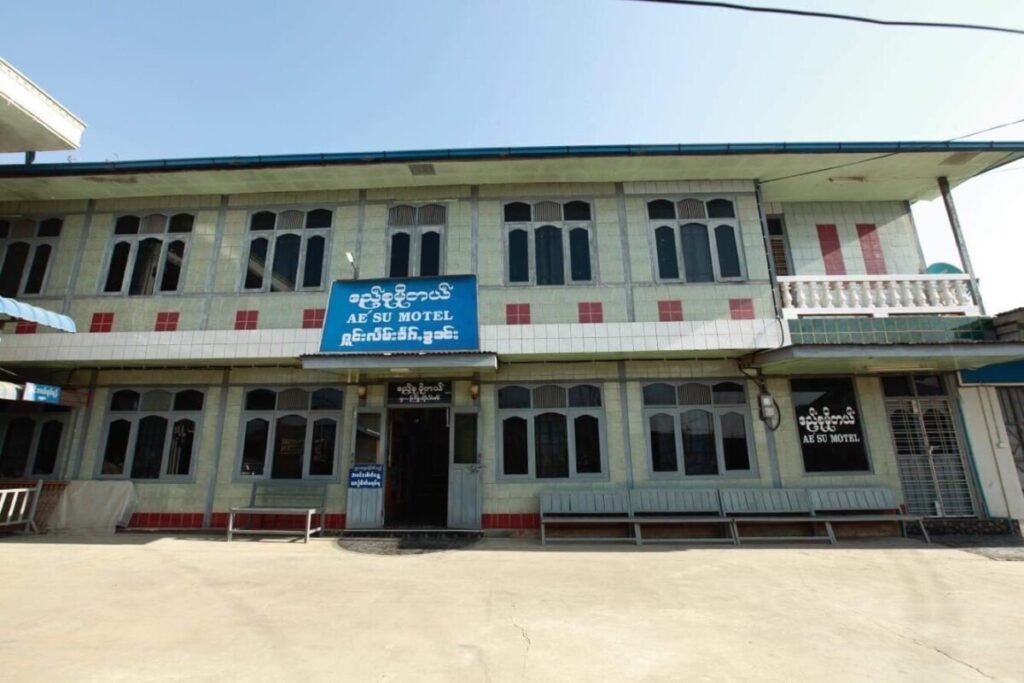 Read the original article on Here!