There was an encounter in the village of Thangyi, and more than 30 people were injured. At least 5 houses burned
Source: voiceofmyanmarnews.com : 2022-09-26 14:01:10 :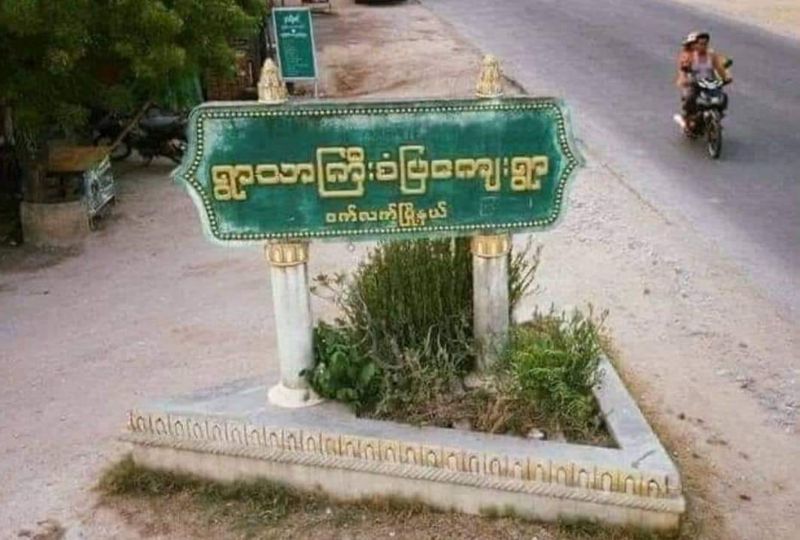 September 26 2022
SP (VOM)
Sagaing Division Shwebo District Wet Lek Township At the intersection of Shwebo Mandalay and Monywa Road, Westhagyi Village, on September 25th, early morning yesterday, 30 villagers were injured and at least 5 houses in the village were set on fire.
"Yesterday, around 5 o'clock in the morning, the column entered the village. They shot with unknown armed people. Around 30 people from the village were injured and trapped. Domestic animals were also affected and died. Recently, 2 cows died. Houses in the northern part of the village were also burned down," said a villager from Thana.
Regarding the incident, a person close to the security team of Shwebo District said, "The area is being cleared on the side of the village." On the 23rd, around 12:00 noon, Wetlet Township. Mak Neng Village Monk Uo Punyashri Thato, 37, is the sitting monk of Ring School. The 18-year-old monk was in poor health, so he went from Mauk Neng village along the Shwebo-Mong village road in a monk's car to visit Mon village. At the time of his departure, Thagyi village, which is now cleared, At the cemetery, more than 30 armed people accused the priest of being an informer and arrested both the priest and the car. Maung Than Myat Naing, who drove away, was released," he said.
A resident of Thagyi village, where the shootings are taking place, said, "The current situation is that 5 houses in the village have been burned down." More than 20 villagers are being arrested and examined. Among them are those who are injured. It is difficult to collect the list of injured and arrested people. There is no shooting after 9 o'clock in the morning. "Only a few people managed to escape and most were trapped," he said.
Last day on September 23 Around 4:00 p.m. Sagaing Division Kantablu District Kantbalu Township Kairo village group 50-year-old Bishop U Thobina Thet, who is the sitting abbot of Shwe In Monastery in Mang Khon Village. 30 watao and kapiya U Nyo Maung, 67 years old. The driver of the priest's car, Ko Kyaw Tun Oo, 40, was abducted by an unknown armed group.
#voiceofmyanmar #VOM #0 hand
Read the original article on Here!