In Phay Pi Prison, prisoners and inmates, including those in prison, are abused and tortured, and they are not fed enough food according to the specifications, and they are facing hunger.
Source: yktnews.com : 2022-09-12 12:03:58 :

Yangon, September 12
every giant river Prisoners, including political prisoners, in the mat prison. In addition to violations of prison laws, prisoners' human rights are being violated. Experiencing bribery in prison; Regarding food nutrition, it is learned from the prison newsroom that they are facing not being fully fed, rather than having all the prescribed rules.
Collecting 25 packets of coffee mix as a sample fee in Dormitory 1 / Room 7, which is designated as a model room among the prisoners and inmates who are serving time as prisoners in Phayap Prison. Bed and room fees are being collected, and the hostel manager, Warden The officer in charge of the prison Complaints are reported to the deputy responsible officers, but no punishment is taken. It is stated that the dormitory duty teaches them how to live in a prison style, but they are subjected to physical punishment and unjust torture.
In addition, from the model room to the bedroom, Dormitory manager for room transfer. Warden They were allowed to move to the bedroom they wanted only after paying bribes to the room attendants. They are mixed with criminal prisoners and are deprived of their rights and legal rights in prison.
Mat Prison Dormitory 2 Chapter 2 also deals with slandering political prisoners and prisoners. In addition to the fact that the father of the room duty officer is doing physical abuse, the inmate who is serving time in Phayap Prison. From the prisoners.
In serving prison food, fried rice in the morning, Instead of feeding beans and rice, instead of feeding boiled rice water, Not eating properly, It is known that even white rice is not given conveniently, so they are facing hunger.
Photo: A view of the former prison. (old picture)
Photo: AAPP.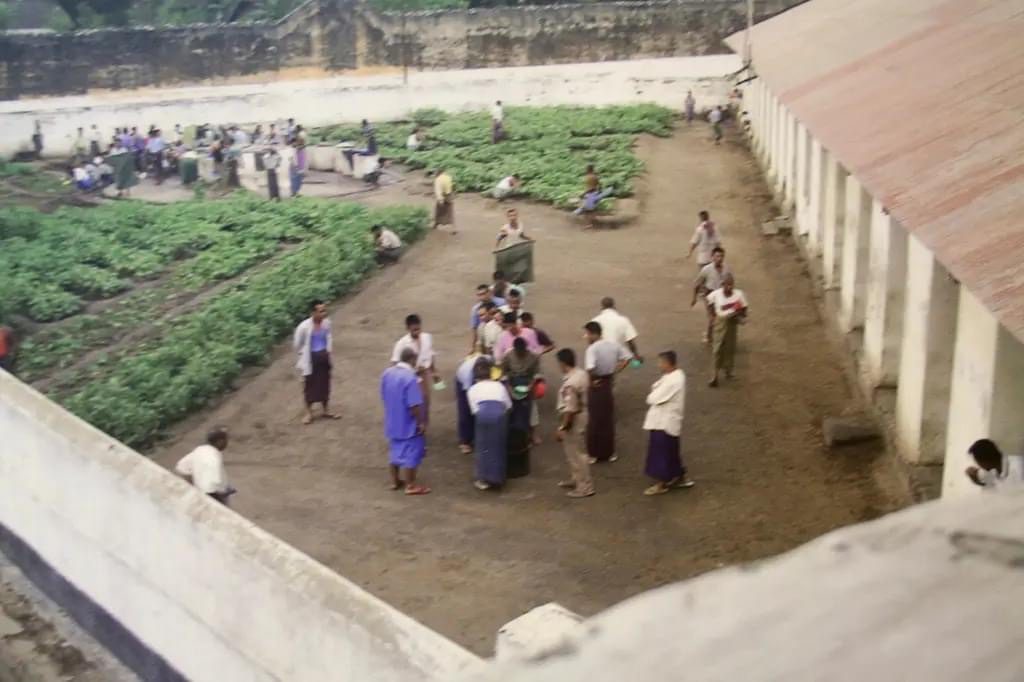 Read the original article on Here!