Yangon, Attacked with a bomb on the administration office of the new town of North Ukkala Waybagi. A military vehicle was damaged in a mine attack at an army base in Ba An
Source: yktnews.com : 2022-09-11 06:59:32 :

Yangon, September 11
Yangon, The MUPDF group told Yangon New Times that they bombed the administration office of North Ukkala Waybagi New Town.
On September 11th, at 5:00 a.m., the MUPDF group attacked the governor's office on the air road in the new town of Waybagi, North Okka Township with a warning bomb. The group said that members of the military council, including the governor, who are the pillars of the military council, are being warned not to threaten or coerce the public at all and to resign as soon as possible.
He strongly warned that if they do not withdraw from the military council, they will continue to attack with a bigger and stronger military style. The people are especially requested not to be involved with the military council and its members, including the administrators, at all. MUPDF said on behalf of all the public defense forces that some missions are being relaxed because they might touch the public.
Similarly, Karen State The HPAAN GUERILLA FORCE attacked the military council headquarters in Paaan at 7:00 a.m. on September 11, the group told the Yangon Modern News Agency.
HPA-AN GUERILLA FORCE on September 11 at 7:00 a.m. in Baan City. A warning bomb attack was carried out on the troops under the Terrorist Military Council stationed near the Royal Welfare Hospital. As a result of the explosion, one of the FAW cars was damaged, and there were no injuries.
Photo: Some of the military council soldiers who are not safe at Yangon's historical intersection. (old picture)
Photo: EPA.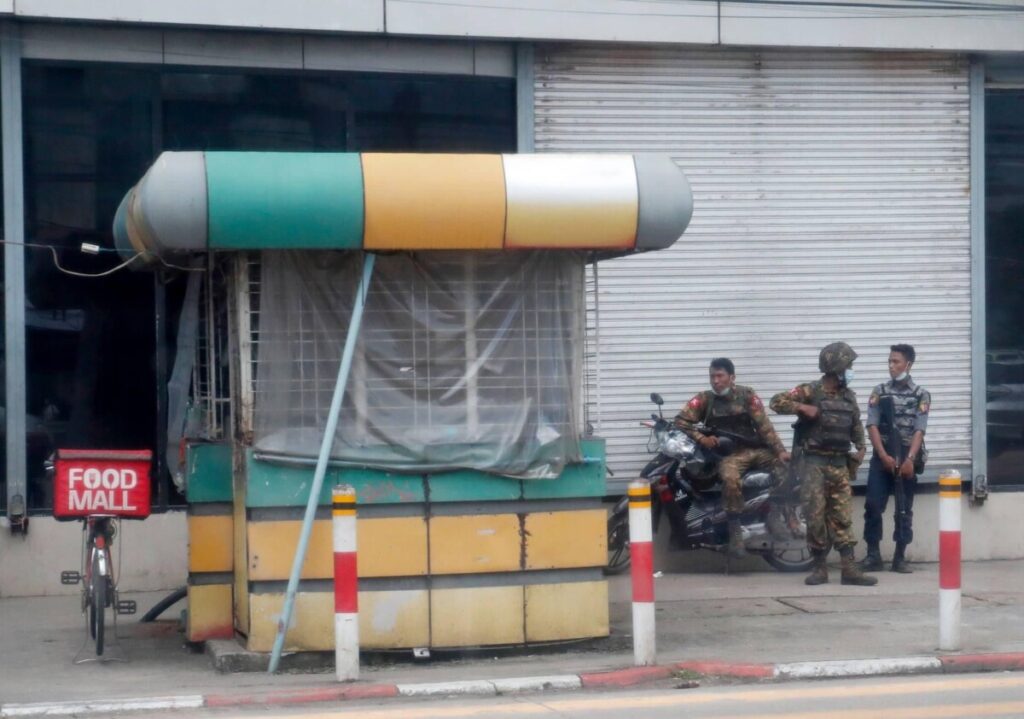 Read the original article on Here!