In the center of Monywa, Thein Tara Shwe Shop was robbed of more than 10 pounds of various gold products
Source: voiceofmyanmarnews.com : 2022-09-11 13:17:50 :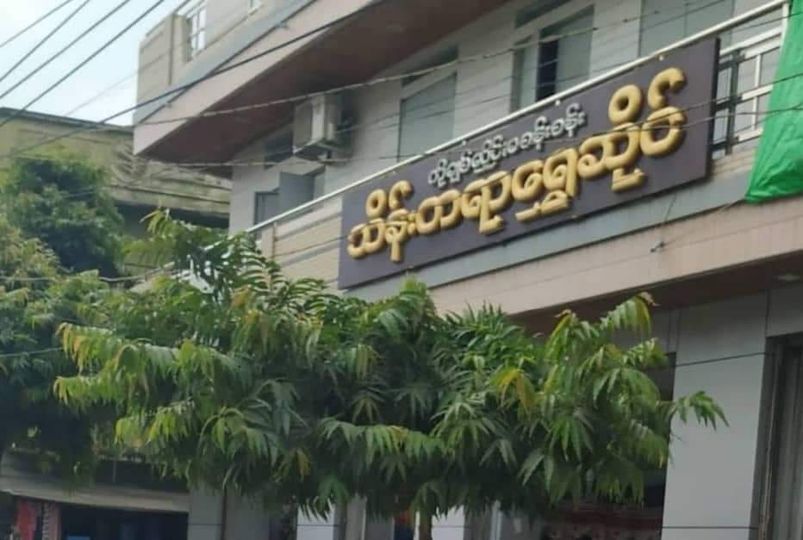 September 11 2022
SP (VOM)
Sagaing Division Monywa City Pagoda neighborhood The intersection of Chinatown Street and General Street According to Monywa residents, Thein Tara Shwe Shop near the downtown traffic light was robbed at around 11:30 a.m. today.
"Five men with guns came in a black KLUGER and fought," said a resident of Pagoda.
A gold merchant who is close to that gold shop said, "The shop is not open. It's closed He entered the shop saying he wanted to buy gold. When he entered the shop, he pointed a gun at the workers and forced them to lie down. After that, they took the gold items from the sales counter," he said.
According to the security community, when Monywa Township's security team visited the shop after the robbery of Theintara Gold Shop, they initially learned that various gold items weighed more than 10 pounds.
Monywa City recently. Pagoda neighborhood Xara Wang Pagoda Road There was a robbery at a grocery store near Xarawang Pagoda.
In addition, last June, Monywa City, The office area, which can be said to be the center of the city, The home of the owner of a hand liquor store in Shwe Nyaungp near Shwe Thi Go Pagoda was attacked by a robber and more than 400,000 cash and more than 20 phones were taken.
#voiceofmyanmar #VOM #Mộngywạ #កុង2កាាក្រ្រ្រេ #Robbery
Read the original article on Here!