Capt. Lerin Maung, a prisoner of war who was arrested in Karen State, was a worshiper of Min Aung Hlaing and the army, and who proclaimed that he would suppress the NLD and the Nepean.
Source: yktnews.com : 2022-09-10 05:56:07 :

Yangon, September 10
Karen State Captain Lerin Maung of the 102nd Khmer under the 44th Division, who was captured by the KNLA joint forces yesterday on the Myawati-Walley road, is a worshiper of Min Aung Hlaing and the army, and who proclaimed that he would suppress the NLD and the Nipain, according to the army community and his hometown. The community speaks.
Captain Lerin Maung is from Kachin State. He is from Nanma town, Monyin district, and his father is U Maung Maung, a former sergeant from the 385th army of Monyin Khmer. Captain Yerin Maung's older brother was also a soldier and died. Her sister is also married to a soldier and is still in the army.
"His father is U Maung Maung, a retired military sergeant from Nanga Khmer 385. His brother also died as a soldier. His sister is also a soldier. A family, a whole clan, an army. A true army supporter. A true worshiper of Min Aung Hlaing. "Now in Nanma, everyone hears the news that he has been arrested," said a local.
In the academic year of 2010-2011, Captain Lerin Maung passed 10th grade and attended 57 weeks of DSA cadet training. He graduated from school on December 4, 2015.
"I passed grade 10 in 2010/11. If you talk about his genetics, he bullies others since he was young. He bullied his classmates at school. Passed 10th grade from Nanma Basic Education High School. He and his family believed that only the army was a place of worship. Please also let KNU know about him. Please warn me. Let me tell you not to believe it," said a person who knew about Captain Lerin Maung for sure.
Yangon New Age News Agency also studied the social network page of Capt. Yerein Maung, who is anti-NLD, It was found that many posts were posted saying that the army is the savior of the country.
On March 26, 2021 after the military coup, "The flag we bow to is not a lion. It's not a download. All rejected. The flag above everyone's head is red and yellow with a star in the middle.
In addition, 2021 On March 21, a photo titled "Photograph with Prime Minister Phyo Min Thein" was also posted on his social network account.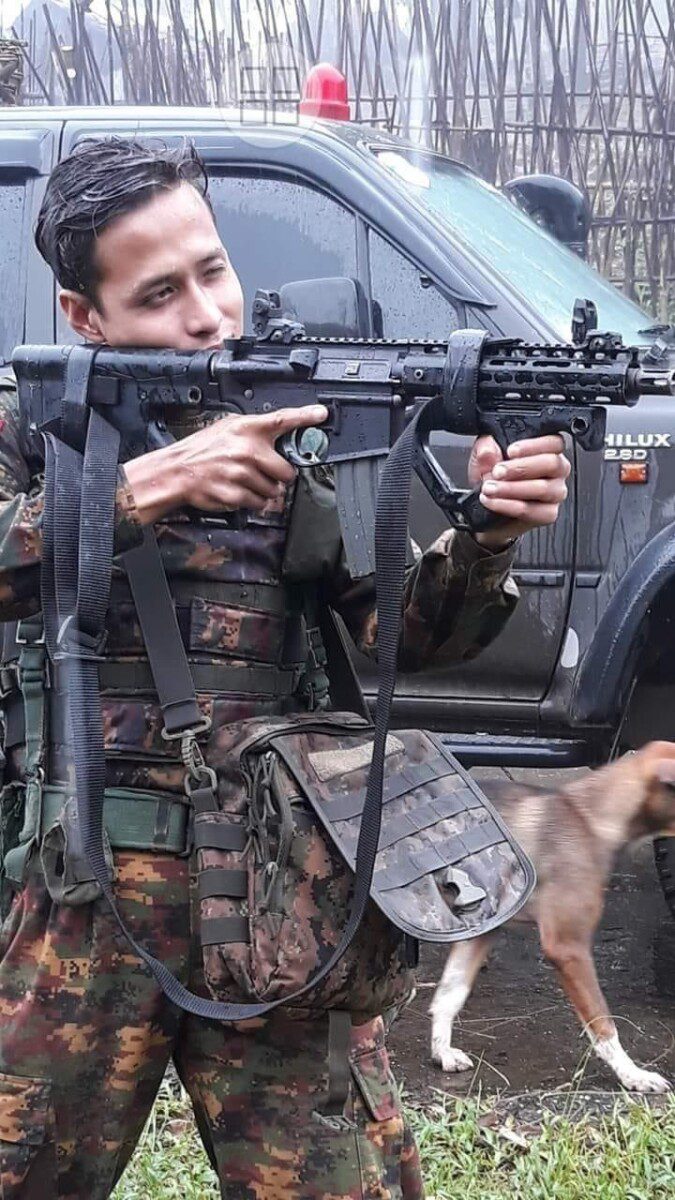 Read the original article on Here!