Weapons on the Myawati-Walley road. Riksha Laku captured army captain Lerin Maung and 6 members. 5 weapons and 400 rounds of ammunition were seized
Source: yktnews.com : 2022-09-09 11:56:51 :

Yangon, September 9
Karen State Myawati Township, It has been reported that a group of 6 soldiers led by Captain Lerin Maung from the 102nd cell of the terrorist army, who were delivering weapons and food on the Myawati-Walley highway, were captured by the KNLA joint teams at around 10:30 this morning on September 9th.
The team led by Captain Lerin Maung from the 102nd Army under the 22nd Division was captured by the 27th KNLA Battalion and the Cobra column while delivering food to the front line, and a large amount of weapons and ammunition were also seized.
1 pistol from the Terrorist War Council. 2 MA-3 guns; 1 MA-1 gun; 1 MA-4 gun; 1 MA-5 gun; 17 bullet cards 1 round of ammunition 2 grenades 1 BSA1 telescope; 600 rounds of 5.56 ammunition; 200 40-mm grenades, 200 60 mm bombs, 12 bags of dry food and noodles were also seized.
Photo – 6 soldiers including Captain Lerin Maung of the 102nd Army, captured by the KNLA Joint Force and their weapons and ammunition.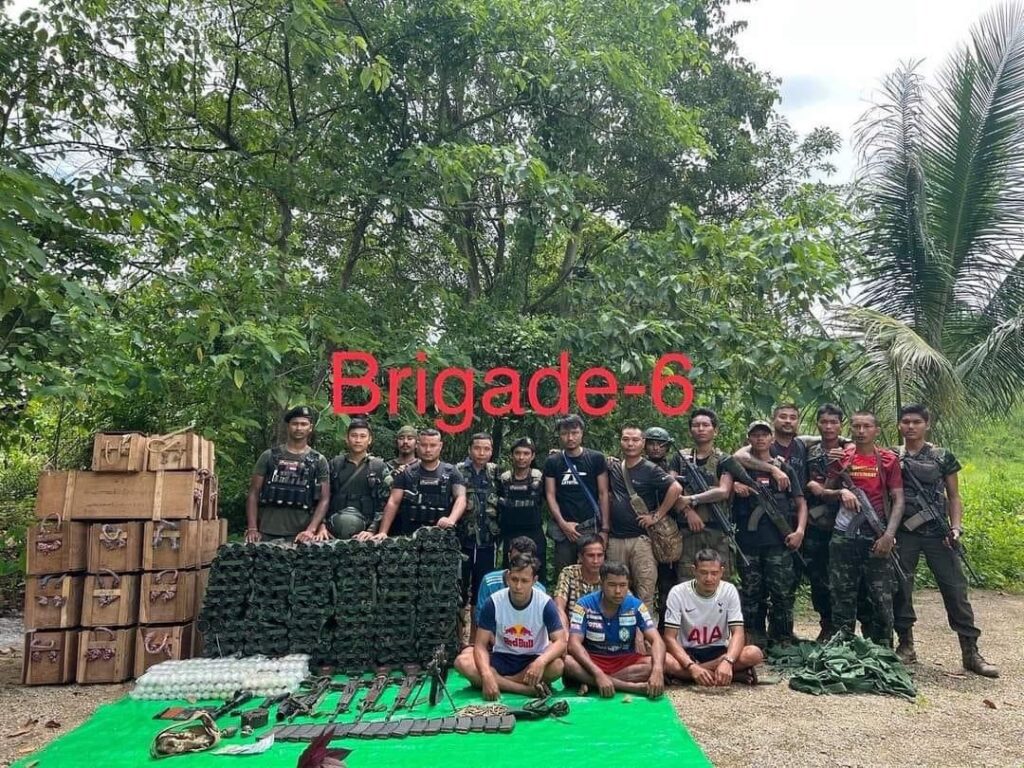 Read the original article on Here!