In the north of Maungdaw, AA and the military council fought again. Military council troops fired heavy weapons
Source: yktnews.com : 2022-08-16 13:10:17 :

Yangon, August 16 days
North of Maungdaw Township, Residents said that on August 16, a fierce battle between the Rakhine Army AA and the Military Council started at around 8:00 a.m. until noon.
During the battle, the military council army's weapons, A resident of Myotai Village, who did not wish to be named, said that small arms were fired.
"It happened near milepost 38 near Miotai village. The sounds of weapons, I can hear the sounds of weapons. I don't know the condition of the damage," he said.
4. A resident of Pai Hla Village said that heavy weapons from the Taung Pryawya Border Guard Station have been firing heavy weapons until 4 o'clock tonight.
Regarding the development of today's battle, the AA side of the Rakhine Army has not released anything, nor has the Military Council released anything yet. Another Myawati villager said he saw two helicopters flying to the scene of the battle.
"It is a little far from our village. But I heard heavy gunfire and saw two helicopters flying in that direction. Do you shoot with a helicopter? We don't know whether they will shoot or not," he said.
Due to such fighting in Maungdaw Township, the military council has blocked the northern part of Maungdaw Township and Angu Motor Road indefinitely.
Last August 13, 37 soldiers were killed in the battle with Rakhine Army AA that happened in Rakhine State and Palatwei region. Khmer 537 Major Thet Naing Oo, They are majors from the 20th division.
Maungdaw Township, Lt. Col. Mo Zaw, who was the commander of the 270th Battalion of the Dakas (subjugated to the army) in the battle near Kyauk Pa Du Village. Major Thet Naing Oo, temporary commander of Khmer (537) based in Ratheaung Township, in the battle near Dompeik Village, Ratheaung Township. A 20-year-old major of the Daks (under the command of the warlords) was killed in the battle on the 40-mile border of the Rakhine-Bengal border.
On August 13, fierce fighting broke out between the Military Council Army and the Rakhine Army in 3 locations in the Rakhine region and 1 location in the Palewa region, a total of 4 locations.
The military council has continued to oppress the people of Arakan by relying on weapons, and the Rakhine army side said that if they continue to do so, the fighting may intensify again.
(Western News-WN is a New Age ally)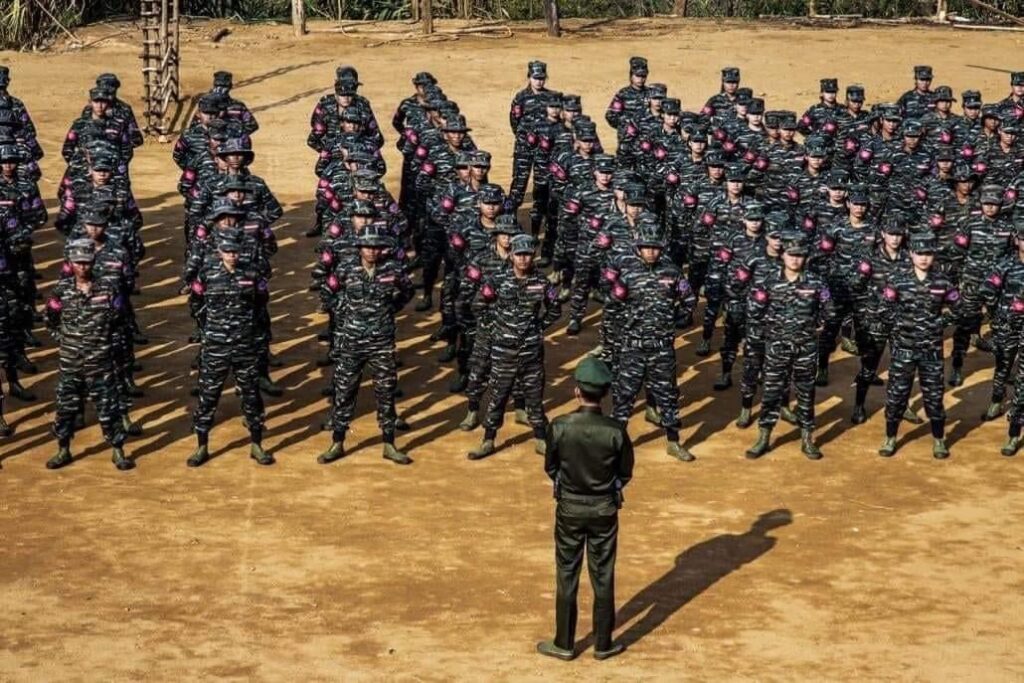 Read the original article on Here!